WELCOME TO THE AMT/USA PAVILION AT CIMT 2023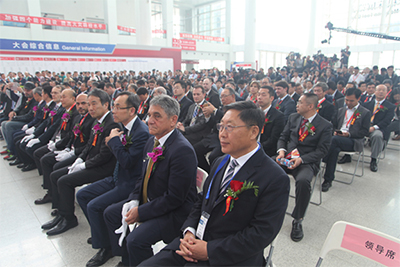 CIMT 2023 Dates
CIMT 2023 - The 18th China International Machine Tool Show
April 10 – April 15, 2023
Location
China International Exhibition Center
88 Yuxiang Road, Shunyi District
Beijing, 101318, P.R. China
Update on the current policy requiring visas for entering China as of 1.18.23:
Under current policy, any multi-year multiple-entry visa that was issued before March 26, 2020 remains suspended and is not valid for entry. If you currently hold such a visa and want to enter China, you must apply for a new visa according to the requirements shown on this page, posted by the Chinese Embassy to the United States.
Exhibitors still wishing to pursue a special visa may obtain an LOI (Letter of Invitation) through the show organizer, CMTBA-China Machine Tool & Builder's Association. Please refer to the CIMT 2023 Rules and Regulations document for more details on this process.