ABOUT CIMT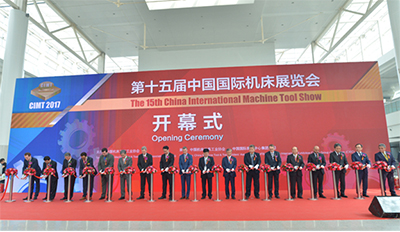 About CIMT
CIMT 2019 – The 16th China International Machine Tool Show will be held at the CIEC – China International Exhibition Center in Beijing in April 2019. CIMT has become one of the world's four largest machine tool professional exhibitions. Since CMTBA – China Machine Tool Builders Association decided to hold CIMT, it has become an important part of doing industry business in China's ever growing machine tool market; which is now the largest in the world.
The previous CIMT exhibition was held April 17- 22, 2017 and featured:
1,652 exhibiting companies
131,000 square meters (over 1,410,000 square feet)
320,484 business visitors from across India and the world (An increase of 1.58% comparing to 2015)
Exhibitors from 28 countries, including India, Germany, Italy, Korea, Japan, Spain, Taiwan, UK and the United States.