It's time for a fresh look at Brazil! The Brazil market is in the early stages of a manufacturing recovery and now is the time for claiming your share of this enormous market.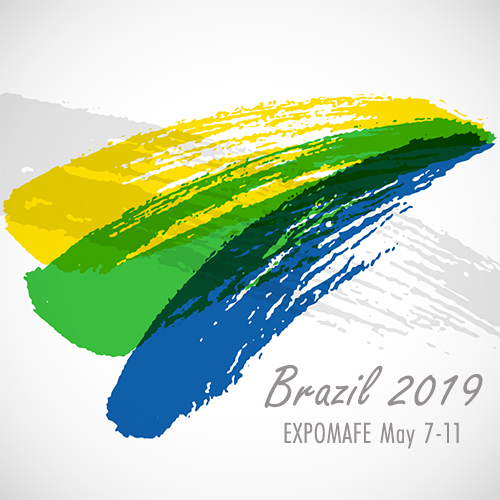 Why Brazil? Why Now?
According to the latest information published by the Brazilian government statistics agency, IBGE, annual industrial output of Brazil has reached:
Automotive & Auto Parts: More than US $75 billion
Oil & Gas: More than US $56 billion
Metals & Steel: More than US $53 billion
Electric & Electronic Equipment: More than US $35.5 billion
Here is a sampling of exciting recent announcements:
The state of Bahia attracts 76 new companies and investments of USD$ 2.25 billion (Oct 30, 2016, Usinagem Brasil). Investments focused in wind power, solar energy, and paper and cellulose ... from companies, such as Enel Green Power, Suzano, Veracel (Fibria Celulose), Stora Enso, Tecsis, among others.
Bridgestone will invest over USD$ 80 million to increase its production capacity in the Bahia factory to 8,100 tires/dia. (Oct 30, 2016, Usinagem Brasil).
Globo Brasil will invest over USD$ 75 million to produce photovoltaic cells and painels in Camaçari, Bahia (Oct 30, 2016, Usinagem Brasil).
GE wins USD$ 280 million contract to supply an energy plant in the state of Sergipe in the Northeast of Brazil with the energy generation capacity of 1.516 MW, which will be the largest gas plant in Latin America (Oct 30, 2016, Usinagem Brasil).
ANFAVEA (The National Associatoin for Vehicle Manufacturers) estimates close do double-digit growth in 2017, and Barry Engle, GM President for South America predicts 12%-14% growth in 2017 (based on pent up demand evidenced by the average car age in Brazil of 10.2 years).
Exhibiting in USA Pavilions in Brazil
EXPOMAFE in São Paulo will provide your company with a direct inroad to meeting the companies that need your products. AMT has been given prime location at EXPOMAFE, ensuring your company will experience high visibility from all visitors.
Shipping Just Got Easier!
Brazil recently approved use of the ATA CARNET that should facilitate the temporary importation of equipment for trade shows
They have recently published another list of equipment, including machine tools, where the import duty was reduced from 14% to 2%
More detailed information will be provided by AMT's freight forwarded for each show.